Private Equity for the Lower Middle Market
Dr. Roof is an Atlanta-based residential services contractor, providing roof replacement and repair, as well as gutters, siding, painting and window products and services. Founded in 1988 and acquired by SouthPointe Ventures and a new management team in 2017, Dr. Roof is one of the oldest and most recognized roofing and home services companies in Atlanta.
DoorKraft was founded in 2004 and is an importer and distributor of kitchen and bath cabinet components, primarily door and drawer fronts, face frames, and end panels. In 2018, DoorKraft created Cosmo Cabinets, its own brand of frameless cabinets as a domestically produced solution for the multi-family, student, and senior housing markets. The company operates out of a 350,000 sq. ft. manufacturing facility in Eaton, GA, about 90-miles east of Atlanta. SouthPointe partnered with the founder in 2019 to assist with operational improvement, governance, and managing growth.
Sunbelt Packaging, LLC, York, SC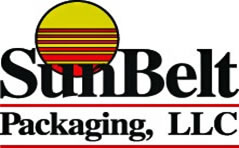 Sunbelt Packaging is a niche distributor of industrial packaging, strapping, film, bulk bags and equipment, used across virtually all industries. The company was founded in 1980 and services the Southeast US from 2 facilities in South Carolina, and a 3PL in Utah. The company's deep product offerings, foreign sourcing, 24/7 customer service, and technical expertise keep it a leader in its industry. SouthPointe partnered with new management and acquired Sunbelt in 2006.
Southern Parts and Engineering ("SPECO"), Atlanta, GA

Southern Parts & Engineering (SPECO), founded in 1981, is a leading value-added distributor and servicer of industrial air compressors and parts. Headquartered in Atlanta, SPECO provides a deep mix of rotary and reciprocating compressor parts, and through its machining operation in St. Louis can manufacture custom parts to customer specifications or to match OEM requirements. The replacement parts expertise is further supported by significant technical service capabilities, including machine rebuilding and on-site repair and service for virtually any compressor need throughout the U.S.
Covington Holdings, LLC ("Covington"), New York, NY & Spartanburg, SC

Covington Industries, founded in 1940, is a world-class converter of decorative and commercial fabrics. The company provides proprietary designs and sophisticated foreign sourcing of fabrics and yarns sold to retail, hospitality, furniture, and durable commercial goods markets.
Tucker Architectural Millworks, LLC ("TAM") Lithonia, GA

Tucker Architectural Millworks is a manufacturer of premium, handcrafted doors, windows, and molding. TAM's primary markets include historic renovation and preservation, luxury residential homes, and commercial construction throughout the Southeast and Southwest US.
Aerial Access Equipment, LLC ("AAE"), Baton Rouge, LA

AAE is headquartered in Baton Rouge, LA, and is a leading provider of high-reach manlifts, aerial work platforms, boom lifts, scissor lifts and related lift equipment rentals, service and sales to the marine, petro-chemical, and construction industries in the Louisiana and Texas Gulf coast area.